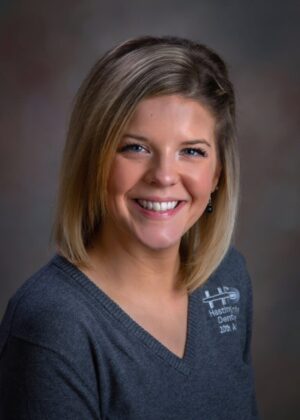 Kayla
Dental Assistant
I am a dental assistant at Hastings Family Dental Care and have been with the office since 2013. l have three daughters who all attend Lakewood schools. I have been married since 2008 and our family resides in the small town or Clarksville. I went to Everest in 2010 and studied for a career in assisting and have been in the dental field since my graduation in 2010. I love being able to be there for patients while getting treatment completed from beginning to end.
Jamie
Dental Assistant
I have been with Hastings Family Dental Care since 2012. l have two children and two grandsons. My husband and I have been married since 1988. Our family enjoys winter sports; we do a lot of snowmobiling in the winter. We also farm; we have beef cows, mini-donkies, mini-horses, goats, chickens, and pigs that we all enjoy. Working here at Hastings Family Dental Care is such a blessing and honor. We have a great team here. And that comes with having a great leader!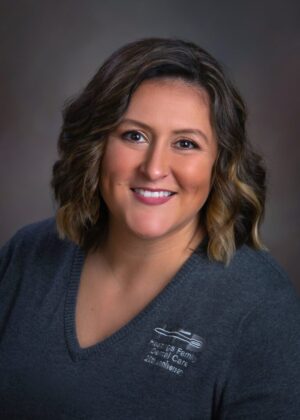 Becky
Dental Hygienist
I most recently joined Dr Randall's team in August of 2018. I had worked with Dr. Randall several years ago as a treatment assistant. After hygiene school I also helped out now and again as a substitute hygienist. I began my career in dentistry in 1998 as a treatment assistant. I graduated hygiene school in May 2014 from LCC and received my Bachelor's degree in May 2018 in Dental Hygiene from U of M. I was a dental hygienist for one year in Lansing, in Ionia for three years, and now with Hastings Family Dental Care. I enjoy being a wife and mother of two children. I spend much of my free time watching my kids sporting events and I am active in several dental hygiene associations.
Amy
Dental Hygienist
I have lived in Hastings all my life. I went to KCC For Dental Hygiene and graduated in 2010. I married my husband, Teddy in 2009 and we have two wonderful kids, Sophia and Ivan. I love working part time and spending as much time as I can with my family. We love to go camping; the food is the best part!! I love canning all kinds of food and enjoying them all year long.
Amy
Dental Hygienist
I am originally From Bay City, MI. My dad retired from General Motors. My mom lives in Montana and my only sibling lives in Idaho. I graduated from Ferris State University with high honors. I have been a dental hygienist since the late 1980's. I live on a small lake north of town with my husband. We love getting together with family and friends. We also enjoy traveling, scuba diving, and golf. I am very blessed to be working with Dr Randall and his team at Hastings Family Dental Care.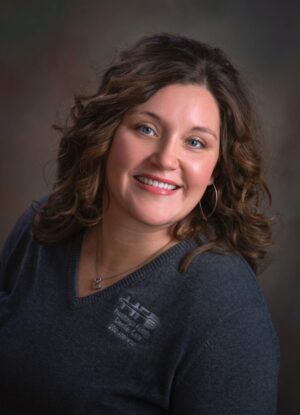 Danielle
Dental Hygienist
I graduated from Grand Rapids Community College's Dental Hygiene program in 2005. Over my years of hygiene practice, I gained a passion for preventative health and whole body wellness in my own life and noticed how this approach could benefit my patients as well. This lead me to return to school to study nutrition and other natural health modalities. I became a licensed massage therapist in 2016. I love to incorporate all that I have studied into my hygiene practice and to consider each of my patient's individual needs for education and treatment. I am a busy mom of 4 great kiddos. I love to spend time watching them play sports, gardening, camping as a family and practicing yoga.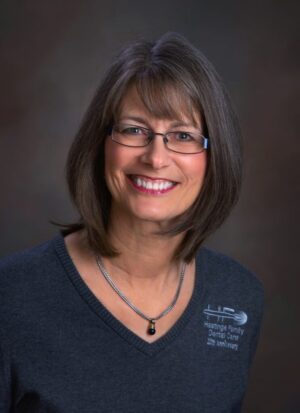 LeAnn
Receptionist
After graduating with a teaching degree in the 1980's I worked in various places as an educator for ten years. That was followed by a number of years of being a stay-at-home mom. In 2002 my family and I moved to Michigan from California to be nearer family. Country living suited our family well. I always enjoyed taking walks and reading especially in a country setting. Soon we made friends while attending church. Dr. Randall became a new friend and asked if I might be interested in a receptionist position at his dental office. I gladly accepted the position in 2005. Dr. Randall and the team at Hastings Family Dental Care were and always have been exceptional professionals with kind hearts. It has been an absolute pleasure to be a part of the HFDC team and be able to help our wonderful patients maintain good oral health.
Terri
Office Manager
I have been fortunate to be a part of Hastings Family Dental Care since 2000. I began my dental career with Dr. Randall as his assistant when the practice was only a couple months old. We soon became a quickly growing dental office and Dr. Randall asked me if I would like to transition to the front office. I was happy to work wherever I was needed as I soon recognized what a wonderful person Dr. Randall was and I knew this was where I wanted to stay. I love working in the front office and all that comes with it. I appreciate my time as an assistant as I have much better knowledge of the treatment that takes place at each appointment. I enjoy the dental field very much as well as helping our patients with their needs. We are blessed to have the best patients around and it is a pleasure to be a member of your dental home. My husband and I love being part of this great community; we have two grown children and six grandchildren. We love to spend time with family and friends, attend car shows with our Mustang in the summer, and watch our grandchildren play sports.